Research Resources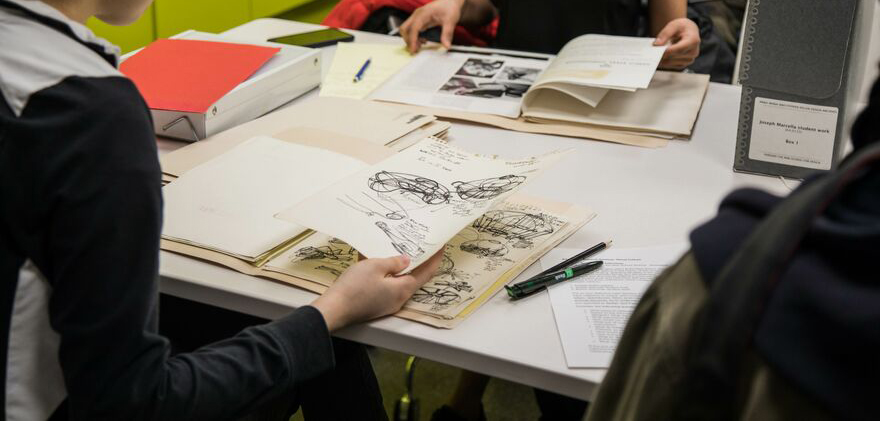 The archivists at The New School Archives and Special Collections are available to help you with your research and can offer guidance for locating resources specific to your topic. Contact us at archivist@newschool.edu.
Scanning
Researchers can request the digitization of material from The New School Archives. Up to 10 scans are provided free of charge to New School-affiliated researchers, and further scans may be provided for a fee. 
---
Subject Guides
Guides to using The New School Archives, and for conducting archival research on particular topics:
Introduction to Archival Research
Researching Activism at The New School
Remote Research in the Archives
---
Course Information and Descriptions
Historical course catalogs from The New School, Parsons School of Design, and Mannes College of Music can be accessed on our Digital Collections website. For courses taken between 2007-2020, please use the Course Description Archive database.
---
New School History
The New School Archives has many collections that document the history of The New School, Parsons School of Design, and Mannes School of Music. Search our collections.
Another great source for information is Histories of The New School, a site with short articles contributed by students, faculty, alumni, and staff. 
Other Secondary Sources
Books
Related Archival Collections