Instruction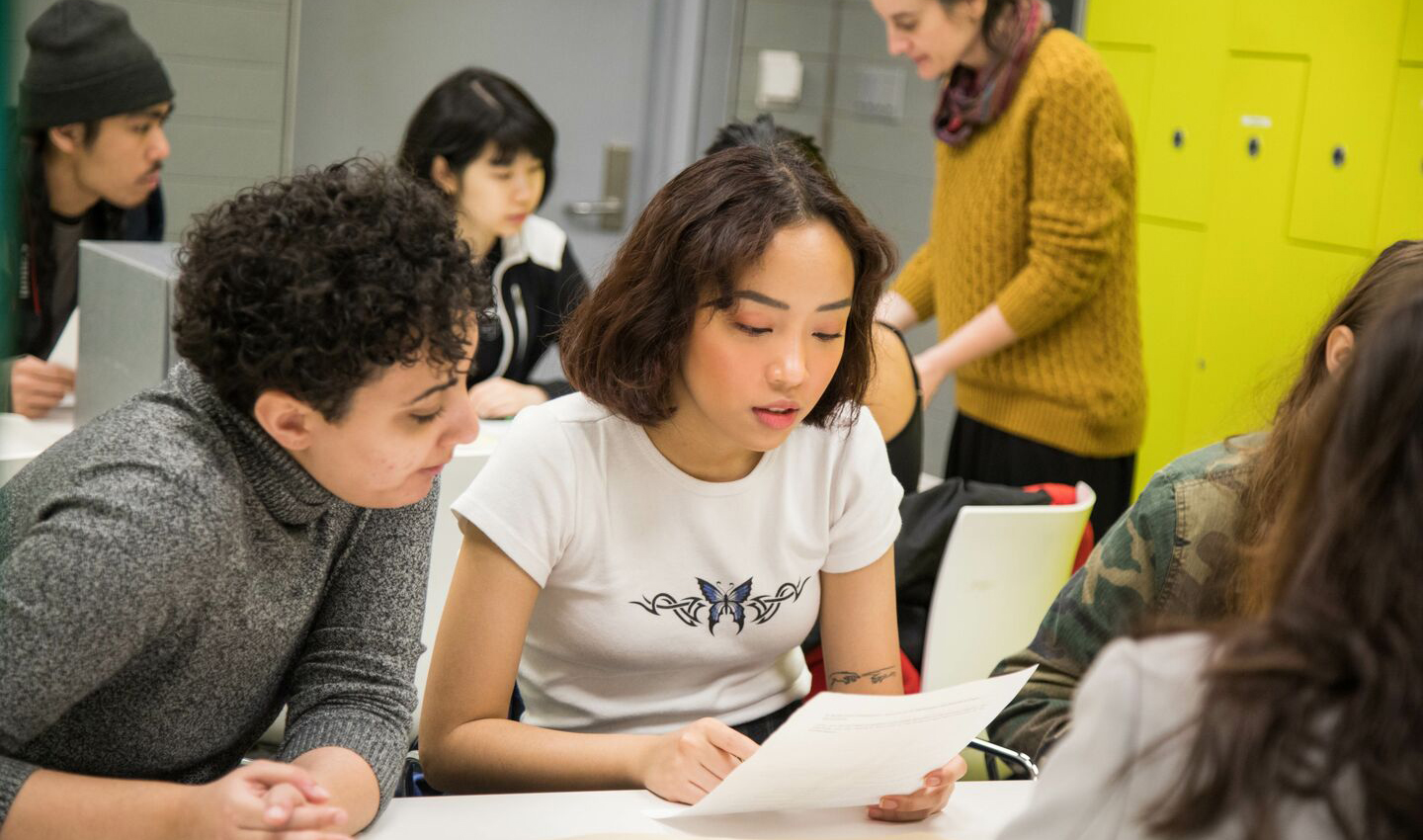 The New School Archives and Special Collections currently supports the teaching and learning mission of The New School by offering virtual orientations and online in-class instruction focusing on archival research for all academic levels and university divisions, from Parsons Pre-College to graduate programs.
We work with faculty to tailor class visits to learning objectives, and collaborate on creating meaningful assignments that incorporate archival and special collections resources.
Additionally, we host one-on-one or group workshops via Zoom for faculty, staff and administrators to introduce or refresh archival research skills. We look forward to resuming face-to-face instruction in the future.
Arrange a Virtual Visit
All instruction and orientation is scheduled between 10 am and 6 pm, Monday through Friday. Faculty must be present for the duration of the instruction session.
Contact us at archivist@newschool.edu to begin a discussion. In your introductory message, please tell us the name of your class, academic level, enrollment, when the class meets, and whether you would prefer a synchronous or asynchronous session. One of our archivists will respond within two business days. We require a minimum of two weeks advance notice to prepare a pedagogically sound, engaging lesson tailored to your class.
Faculty Resources
Our staff created the following introductory guides to conducting archival research. Faculty may wish to embed them in Canvas or share them with students. We can also create course-specific guides upon request.
Introduction to Archival Research
Remote Research in the Archives
NEW 2022: Artists' Books Instruction Plan